Mission Statement
Being the best, because we care.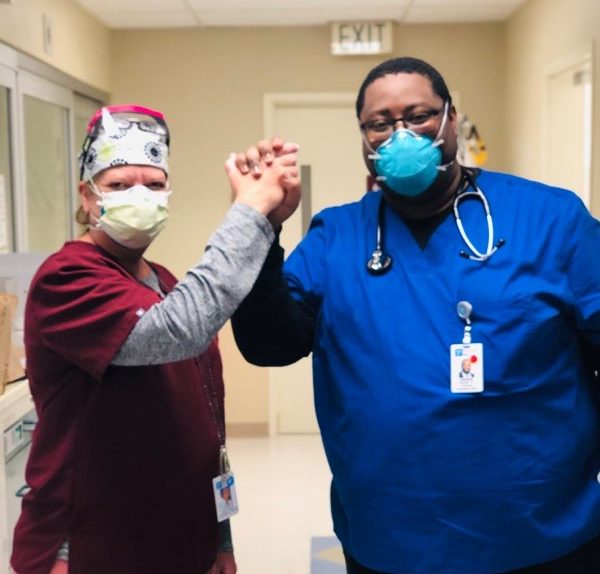 Welcome to Russell Medical
Exceptional healthcare awaits you at Russell Medical, located in Alexander City, Alabama close to the pristine waters of beautiful Lake Martin. Russell Medical is a progressive, not-for-profit, acute care facility serving the needs of east Central Alabama. Our mission is simple: Being the best because, we care. Inside our doors you will find cutting edge technology, professionals of the highest caliber, and leadership committed to utilizing all of our resources to improve the quality of every life we touch. Russell Medical has been accredited by The Joint Commission since 1959.
Russell Medical is a proud member of UAB Health System
On January 1, 2020, Russell Medical entered into a management agreement and became a member of the UAB Health System, following action by the respective boards of both organizations earlier in November, 2019.  The hospital joined other Alabama hospitals as part of the UAB Health System, which includes UAB Hospital, UAB Highlands Hospital, UAB Callahan Eye Hospital and management relationships at Medical West, Baptist Health Montgomery, John Paul Jones, LV Stabler and Bryan W. Whitfield hospitals, along with affiliate relationships with three additional hospitals in the state.
The UAB Health System has  representation on the RM Board of Directors and works in collaboration with department directors and the senior management team. Under the agreement, UABHS assists in various business aspects of hospital operations, including supply chain logistics, revenue cycle management and compliance issues. UAB also helps with clinical resources such as assistance in physician recruiting and staffing.
Russell Medical has been a strategic affiliate of UAB for several years, participating in cancer and tele-medicine networks along with outreach in a number of medical specialties, including cardiovascular care, urology and surgery.
"We have a long history with UAB that has served this hospital and the residents of Alexander City and the surrounding area well," said Jim Peace, Russell's CEO.  "This management agreement only strengthens that relationship and ensures Russell continues to deliver the exceptional medical care that our community expects."