Heart Month Screenings
February is Heart Month and Russell Medical is proud to offer Heart Health Screenings throughout the whole month.
We urge you to schedule your appointment today, by calling 256-329-7826. Payment options will be available when scheduling. Please indicate
Heart Month Screening

when you call.
Screenings Offered:
$90 – Calcium-Score Heart Scan: CT Scan providing enhanced 3D heart images. Non-invasive way of obtaining information about presence, location, and extent of calcified plaque in the coronary arteries.
$75 – Stroke Prevention Screening: Carotid Artery Ultrasound. Detects thickening of the artery walls that lead to stroke.
$125 – Echocardiogram: Ultrasound generates 3D moving images of the heart. Assesses the chambers and valves of the heart and functionality.
**A copy of your test results will sent to one of Russell Medical's Cardiologists and your primary care physician.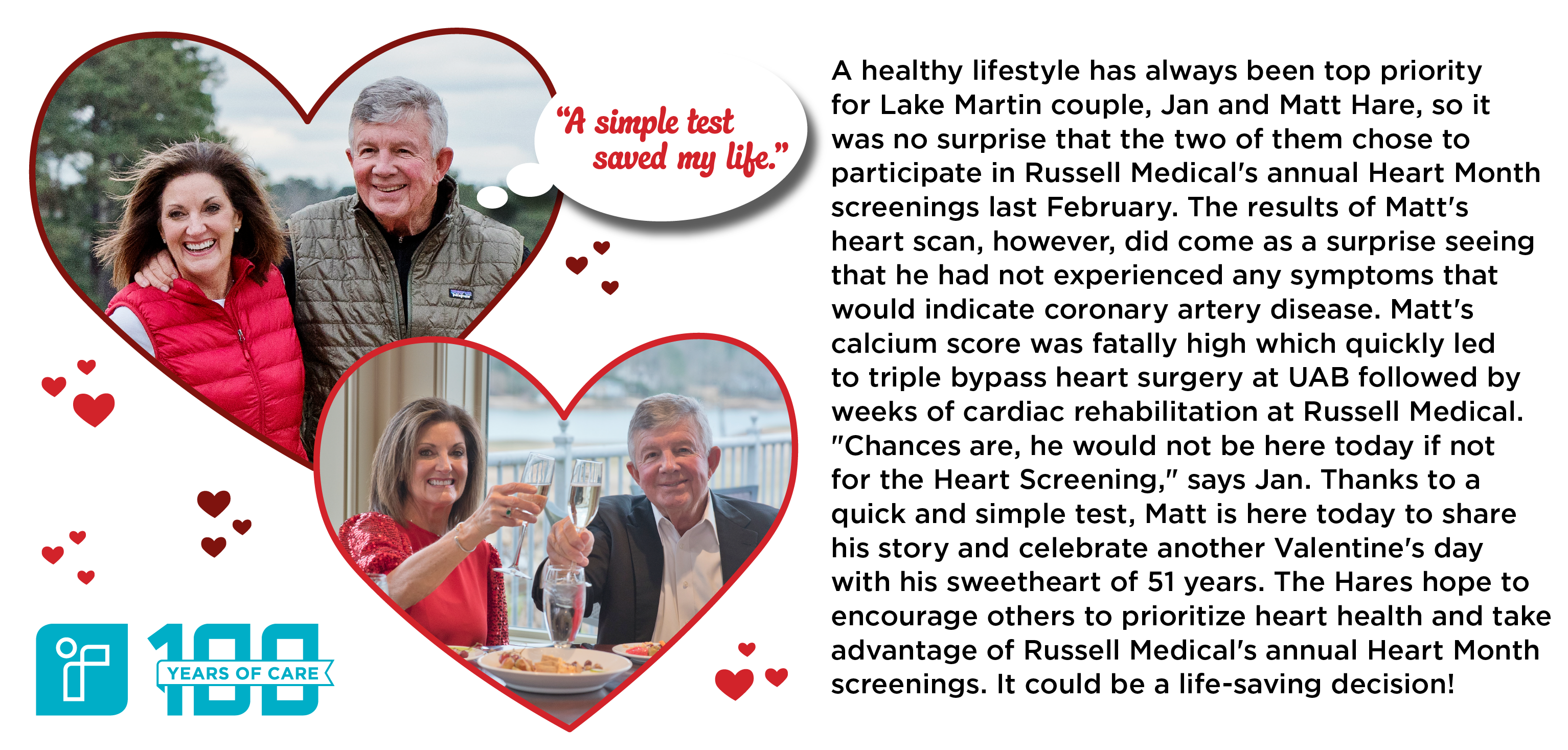 Cardiovascular Services: